The brass tails were annealed before assembly to make certain they would work properly into the relief cut. Just up to cherry red with the oxy / gas torch then left to cool. I used a cross peen hammer ( Warrington) to move the brass initially, then a smallish ball-peen hammer to make certain it went right into the recesses in the base. Working it upside down, I rested the top of the brass sides on a steel block, then over the same steel block to get it all squared up. After the brass was finished, I went around the steel with the ball-peen hammer to make sure it was all snug.
This went VERY quickly, the tops of the sides were slightly mushroomed over, but quickly got back to shape with a few taps of the hammer over the steel block.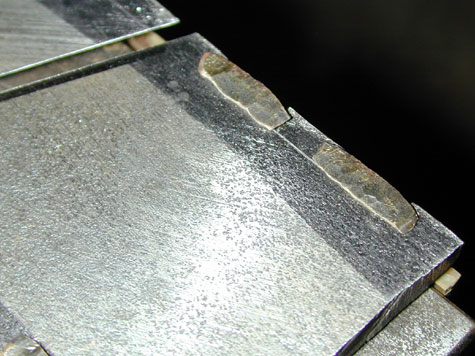 Back into the vice and the sides and base are filed. The T & G joint in the base looks a real treat
Next step is to make the infills, and then to cut the side opening.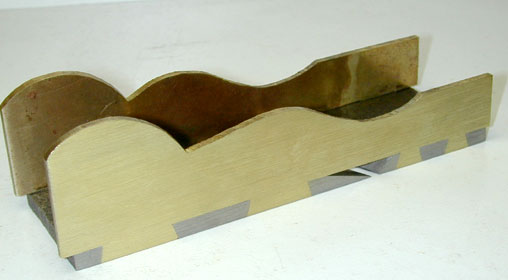 The base will need some lapping, but I will wait until the infill is in to make certain I get it perfectly flat.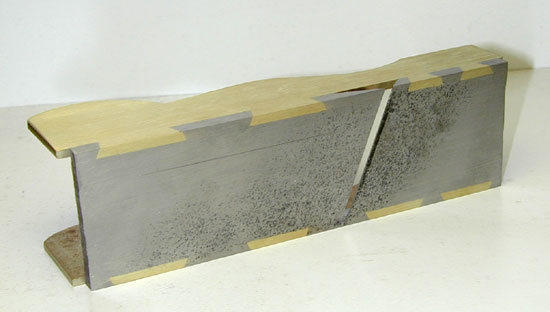 Click HERE for page 4.