I placed the base on edge, and the side on a spacer block and marked out the dovetails on the 2 base parts.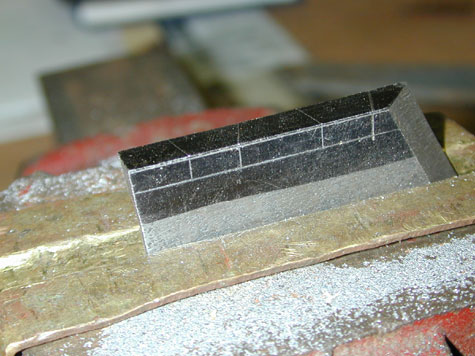 Firstly I cut down to the line with a hack saw, then using my coarsest flat file on its side I hogged out the waste, then used a large square one to get down to the line, and to the marked width.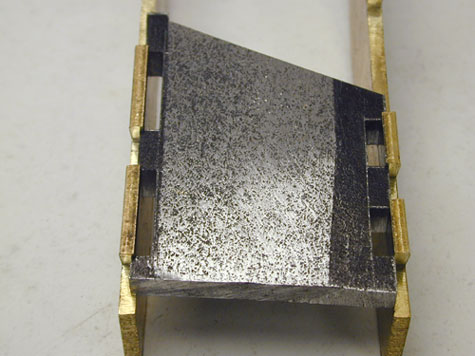 A few test fits, and a bit more filing gets these very close. I'll be squeezing these in the vice to assemble, so a nice tight fit will be good. The steel will cut the brass a little as it goes together...hopefully!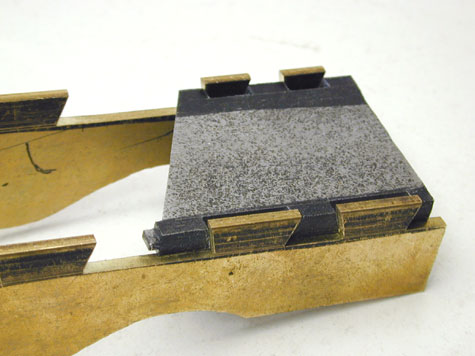 This small relief cut (below) is the "KEY" to the dovetailing in both directions. I used a jeweller's saw, then dressed them with a fine triangular file that has one face ground smooth. Called a safety edge, it ensures only that surface you want to cut gets filed away.
Click HERE for page 3