Updated :- 13 November, 2007
home | antique and old tools | links | email
click on the images for a larger picture
Return to TOOL MAKING AND RESTORING page
to see more details and some pictures that show how the tools are made.
Tool Making and Restoration - GALLERY
My aim is to make tools I can use, and I generally take my inspiration from some of the magnificent tools made in the mid to late 1800's, when decoration on a tool was there for it own sake, and perhaps to inspire the user. Steel, brass and exotic woods combine to make beautiful tools that are a pleasure to use in my workshop, and hopefully an heirloom for my family to have and to use for many generations.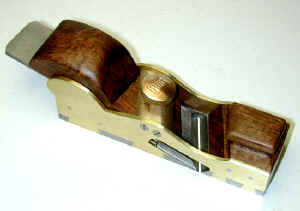 Skew mouth rebate chariot plane.

Restored 12 inch level, damaged boxwood replaced with Indian Rosewood.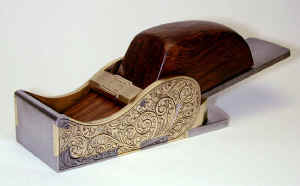 Engraved dovetailed bullnose chariot plane.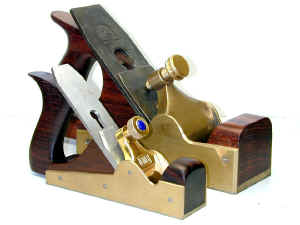 Small smoother, pictured next to a full size plane.

Small brass scraper with a steel plate on the sole.

Rosewood bow saw for coping blades