I have been hand making jewellery in Melbourne, Australia for 40 years, and I am also an enthusiastic collector and user of antique and old woodworking tools. A whole new dimension is gained when using tools I've made myself. Especially handplanes that I can use on my woodwork projects. This is the first handplane I made entirely by hand. That one, and some others can be seen by clicking here.
I've started making a few more planes and other tools, and will add them to that page as they progress and are finished.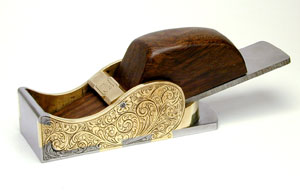 Dovetailed steel and brass chariot plane with a Walnut wedge by Peter McBride.
Engraved sides by Nick Karagulidis - Melbourne, Australia.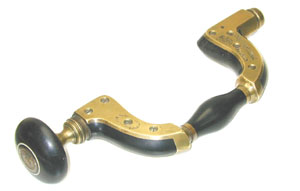 Ultimatum, Marples ebony & brass brace.

Unmarked Cast Panel Plane.
Boxwood quirk router.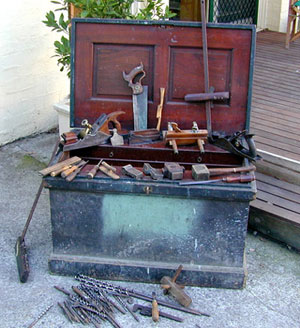 Tool chest with Australian Red Cedar.
Some of the tools I've made or restored here:-
Gallery of NEW & restored tools
Occasionally I have tools that I wish to sell or trade to improve my collection. These can be found by clicking the blue buttons on the left.
Come back occasionally and look to see any new listings. Email for more information and shipping details.

Jonathan Cawdron, Norwich. Smith's-plane for metal,
Holtzapffel type. c1840

Fenton & Marsden mortice gauge.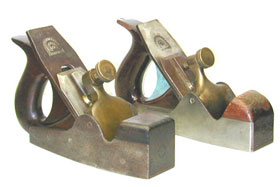 McLaren infill planes, c1900 Made in Melbourne, Australia.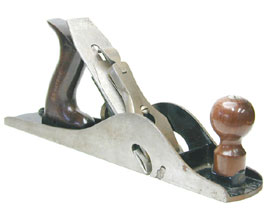 Stanley #10 1/4 plane.

Spiers panel plane.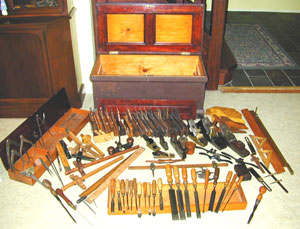 Pattern maker's tool chest.